Our 2013 Hog Island lambs are ready to find new homes!
Contact us if you are interested in learning more.
Hog Island Sheep Come to NY
<![if !vml]>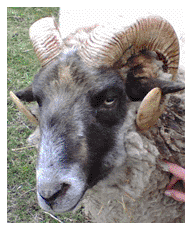 <![endif]>

Fingerlakes Woolen Mill brought the first, registered, breeding flock of Hog Island Sheep from Virginia to New York in 2004. Since then we have been working with American Livestock Breeds Conservancy (ALBC, www.albc-usa.org) and other Hog Island Sheep breeders to help increase the numbers of this American land race breed of sheep. The sheep have adapted well to the more severe winters of Central New York. They are easy to care for and lamb alone on pasture. Our ewes usually have twins that they raise well on their own.The lambs grow quickly on ewe's milk, grass and shrubs.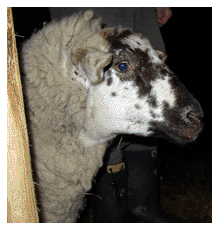 <![if !vml]><![endif]>

The status of the Hog Island Sheep is listed by the ALBC as critical.This means that they are very rare and in danger of disappearing. An informal census of Hog Island Sheep made by HISBA in 2008 counted only about 200 breeding ewes in the world for this sheep breed. The Fingerlakes Woolen Mill currently has a breeding flock of 14 ewes. You are welcome to make visit the sheep and tour our mill. We also have wool and breeding stock for sale. Please contact us to arrange a visit or to see what products are available.
The Multi-purpose Hog Island Sheep
<![if !vml]>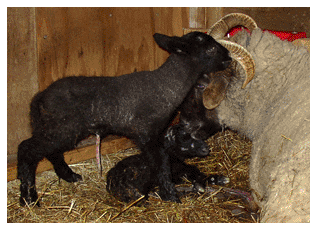 <![endif]>

Hog Island sheep vary in physical appearance. Most of the sheep are white with spotted faces and legs, though about ten percent are black. Newborn lambs are frequently spotted over the body, but the spots usually disappear as the lambs mature. Both ewes and rams may be horned or polled. Mature animals weigh 125-200 pounds.
ALBC Status: Critical

Hog Island Sheep can be used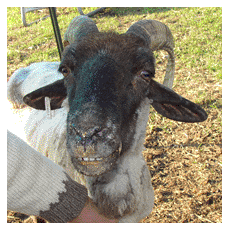 for their wool and meat. We have even milked some of the ewes. This is a true multi-purpose, easy care USA breed of sheep. If you are interested in more information about this breed, please contact us. More information can also be found through the ALBC or the Hog Island Sheep Breeders Association (HISBA, www.hogislandsheep.org).

<![if !vml]><![endif]>

Our main use for the sheep is their wool.The wool from this breed varies from medium-fine to medium-coarse. Though most fleeces are white the wool can be colored silver, caramel or dark brown. It is easily carded and spun. It also can be felted. The variety of wool color and weight makes this breed very nice for handspinners.
The History of Hog Island Sheep
<![if !vml]>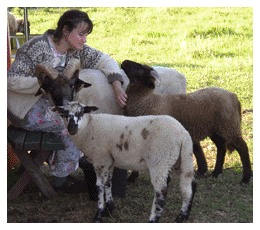 <![endif]>

Hog Island is a barrier island off the Eastern Shore of Virginia. About 200 years ago a flock of sheep was established on the island using locally available sheep of British origin. The sheep of Hog Island evolved in response to the island's natural selection for hardiness, foraging ability and reproductive efficiency. Some introductions of outside blood occurred, most recently a Hampshire ram in 1953, but the isolation and selection of the habitat has shaped the population into a distinct breed.

Hog Island sheep are one of the few populations of feral sheep in the United States. Feral sheep are rare worldwide, because sheep do not adapt easily to unmanaged habitats. They occur most often on islands, which lack predators.

<![if !vml]>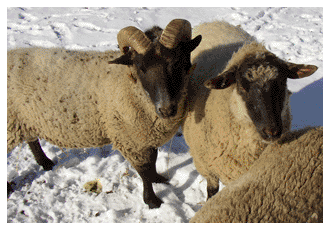 <![endif]>

The entire sheep population was removed from Hog Island during the 1970's when the island was purchased by the Nature Conservancy. A remnant flock of the breed was kept by Gunston Hall, Mt. Vernon and a few other historic sites in Virginia to portray eighteenth century sheep raising. Domestic husbandry of Hog Island sheep will change some of the breed's characteristics, but it can save what remains of this critically rare breed.